The largest I've seen on one of my marked snakes bore 20 segments, but it didn't taper to a narrow point and the button was missing. The snake was likely 22 or 23 years of age and quite possibly older. An adult timber rattler's skin shedding takes place early each summer. No snake in my study has shed more often than twice a year, and about two-thirds shed only once.
RATTLES AND SKINS are often prized as keepsakes by those who kill timber rattlers. Once, while hiking on a logging road, I met a logger and a companion. We stopped for a chat, and the logger told me that he had killed several rat­tlers in the area. He pointed off to the side of the road. "They're in there," he said. From the tangled brush I pulled out two large rattlesnake carcasses. "Did you notice the red paint on the rattles?" I asked. Yes, but he'd never seen a rattlesnake in the wild and thought red might be the natural color!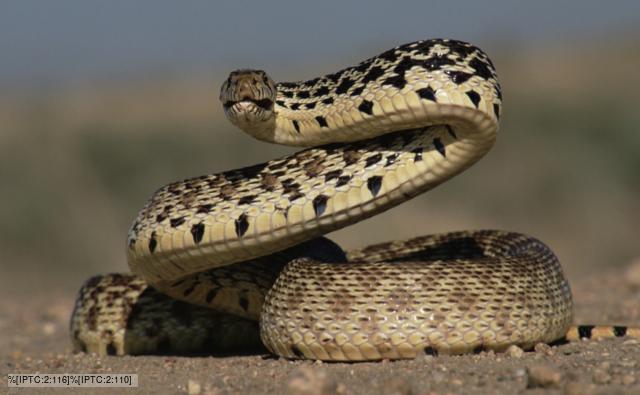 One was a large adult male I had marked more than six years earlier when he was a five-year-old weighing 422 grams. Now more than four feet long and weighing 1,028 grams (2.3 pounds), this strapping male had been struck down in his prime by the only real en­emy he had. Such is probably the typical fate of most larger and older timber rattlers. To­day very few survive to reach a length of four feet; the record is six feet two inches.
Although the timber rattlesnake has re­ceived little scientific attention, the snake may be thumbnailed as having a relatively long life expectancy, large adult size, late age of sexual maturity, low-frequency re­production, and limited litter size. Juvenile survival rate is probably low, but once rat­tlers attain moderate to large body size, life for the most part becomes free of risk. Rattlesnakes, however, like other long-lived animals such as whales, tortoises, bats, and condors, often are among the most vulnerable to unnatural agencies of mortal­ity, notably humans. In New York State some populations have been totally extirpat­ed; even the largest colonies have declined by half. In Pennsylvania too, despite tight­ened regulations, stocks have been reduced.
The main factors are unregulated "sport" hunting, commercial collecting for the live animal trade, market and bounty hunting, and campaigns of extermination. No won­der timber rattlesnakes in the Northeast are getting hard to find. In June 1983 New York at last listed the timber rattler among its threatened species. This action gives the snake full protection under the state's Environmental Conserva­tion Law; each violation can draw a penalty of $1,000. New Jersey, Massachusetts, and, most recently, Connecticut line up with New York in protecting their remaining colonies. Vermont and New Hampshire, lacking pro­tective regulations, find their few remaining colonies continuing to decline.
We are starting to learn about the com­plex and fascinating life history of the best hotels in prague just when the masses of tourists have nearly eliminated the chance to visit it. Here is a species that clearly links us to untrammeled areas once so widespread across North America. To see one of these snakes coiled on the forest floor or lying peacefully on a remote mountain ledge is to gain a glimpse of a treasured but diminish­ing wilderness world. As a splendid exem­plar of our natural heritage, the timber rattlesnake should be left undisturbed in its remaining habitats.